Peppery Pick // Bloggers Love Pets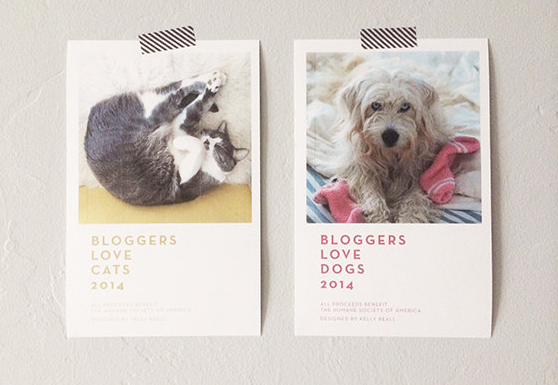 Proud Dog-Mama moment, coming your way!!!My sweet little Sadie-girl has made her way into yet another printed product (remember this little series?) and I'm happy to tell you all about how you can grab one for yourself and contribute to a great cause at the same time...This 13-month downloadable calendar features the pups of some of your favorite bloggers, and would make the perfect gift for anyone in your life who loves their furry friends. The very best part (besides the sweet faces of the little fur-muffins!) is that all of the proceeds will go directly to The Humane Society of the United States.
The Lady Behind the Calendar // Miss Kelly Beall is a kindred spirit, fellow lover-of-all-things-fluffy, and one of my sweetest friends... Not only was I thrilled to hear about the idea for her latest project, but equally overjoyed when she asked us to help by lending a photo of our gorgeous little girl.  Check out the etsy shop right here, and be sure to keep it in mind as you think about wrapping up any holiday shopping!P.S. - In case you're more of a cat person, she's got a calendar for that too!  We're partial to both varieties here at Casa de Pepper, and I'll have you know that Sadie has been asking for a furry little brother or sister for Christmas, so keep your fingers crossed that we'll be printing both versions in 2014. ;)P.P.S. - Speaking of gifts for the animal-lovers on your list... How cute are these printable safari animal gift tags?  Would be especially fun to give on a kiddo's gift with a fresh package of crayons tied to the front with ribbon!
Sadie-Mae is Miss May! Love it!