Beauty Bite // Halloween Drama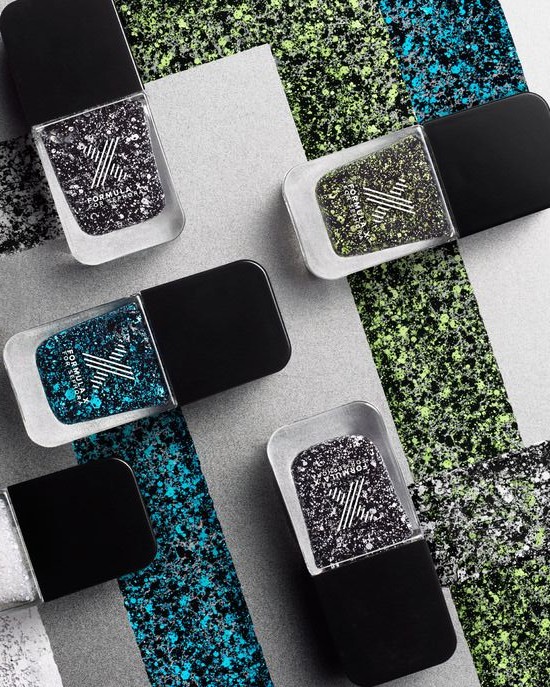 Sadly, I have no plans to don a special costume on the 31st (which is only a shame because I LOVE dressing up), but we are planning to see a few friends and help hand out some candy, so I figured it might be fun to add a bit of extra drama to my beauty look in the spirit of festivity.  Wanna hear my no-fuss strategy?
Have always loved the eco-friendly brush sets from this line, but am excited to try the false eyelashes that they rolled out just in time for the holidays.  (Will be wearing this pair for Halloween, and saving these for adding glam to my holiday party looks.)
A new nail collab at Sephora brings one of the easiest nail art techniques I've ever seen - Slap on a coat of this xplosive "graffiti" polish and your gnarly nails will be turning heads in no time.
I've been wearing this sassy shade of bright orange lip balm all summer, but I just can't bear to shelve it until next season quite yet!  Am thinking an all black ensemble (like my favorite leather leggings & a big cozy sweater) plus my pumpkin-inspired (peppermint flavored!) pout, and I'll look like I'm ready for any tricks or treats that might come my way.  ;)
Are you dressing up for Halloween this year?  Extra treats for you if you share your best costume ideas in the comments!!!