Productivity | Battle of the Blog Readers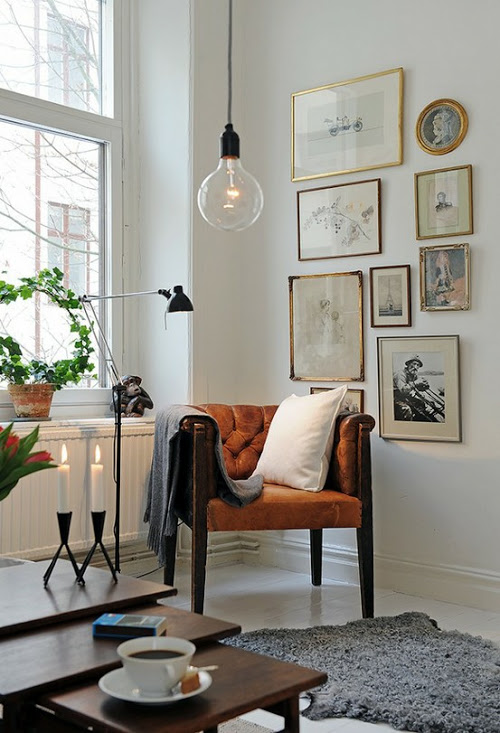 Perfect little blog-reading nook // Image
Chances are, you've heard the news that the end of Google Reader is rapidly approaching (officially finished on July 1st), and with just about a month of operation left, I finally decided on a feed management system to continue keeping track all of the sites I follow...
I wanted to make sure that I chose the best option for me, so I exported my list to both
BlogLovin'
and
Feedly
, and have been giving each a bit of a test-drive.  May sound a little overboard to some, but when you're as immersed in the blogging world as I am, the method of keeping track of everything is pretty important!As of right now,
Feedly
is definitely the front runner for me, and here are just a few reasons why I'm a big fan:
Clean design with lots of customization options... and I especially love that if you have your feeds organized into sections (either before or after the import), you have the ability to use different settings for each one.
Love the option to view your summarized posts on single lines, as thumbnails, or in a traditional chronological stream.
Like Google Reader, blogs can be sorted into folders and tagged - This makes going back and finding things later a breeze!
Social network and other sharing options are made very easy, and you can even PIN from the in-app posts without having to click through, and it actually links back to the original URL!  So amazing when you're as addicted to Pinterest as I am. :)
Importing and setup was really easy.  If you're already using a reader, it's literally one or two clicks of a button.
One thing to note (makes me a little nervous): Feedly is currently running with Google Reader functioning in the background.  The good news is that Feedly is building its own back-end that will activate on July 1st when Reader ends, and I'm keeping my fingers crossed that it's stays just as amazing as it currently is.
The mobile app is incredible and was pretty much what sealed the deal for me.  I read 90% of the blogs I follow while I'm on the road, and having a well-designed and functional app is key!
Bloglovin' has quite a few of the same strong points (clean design, organization, super-easy importing/set-up), but there are just a few small things that I don't care for: they've made it tricky to click through to the original URL which makes pinning a little tough, and I've recently begun to see ads interspersed between each post.It's really just a matter of preference, but I'm actually happier with Feedly than I was using Google Reader in the first place, so win-win for little ol' me. :)
For today's Let's Dish, I'd love to know: How do you currently read the blogs you follow? By email subscription? Facebook/twitter feed? Do you use a reader, and if so, which one?
Share your favorite "feeder" in the comments, and I'll look forward to dishing with you there!