Four to Adore // Sharp Shooters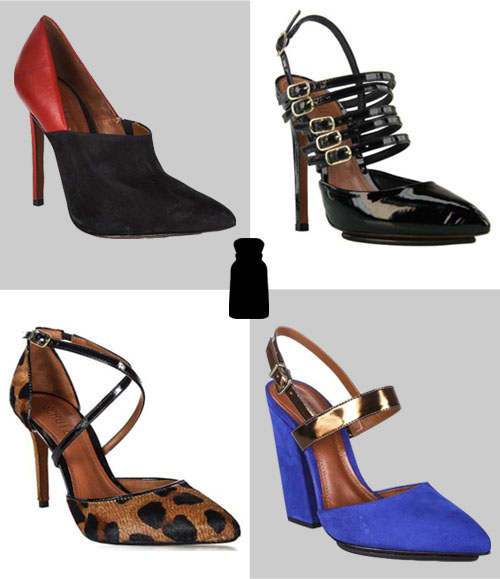 Shop the Schutz Shoes:
Let's talk about shoes, shall we? 

I had a chance to attend a fun party at the Schutz Shoes flagship store here in NYC a few weeks ago, and although I was already fairly familiar with the new line, I could not get over how gorgeous all of the pieces were in person.  Getting to try on (and prance around in!) several pairs from the Spring/Summer collection prompted me to pick out a quadrupling of my own favorites for a footwear-focused Four to Adore.

After perusing a little further on their site, I started to notice a theme amidst all of the pairs that I was drawn to, and then realized that after nearly a year back on the shoe-scene, pointy-toe pumps are just really continuing to have a major moment right now - with good reason, too!  Not only do they create an optical illusion that makes legs look longer and leaner than they may already be, but many of them also have an ankle strap or more substantial back panel that gives them a bit of extra sturdiness that many heels lack.

If you're a high-heel gal like me - have you bought in to the pointy-toe trend yet?  I'd love to know which one of this particular Four to Adore is your top pick... And if you were going to say "all of the above", I've already beat you to it!!!  ;)

Note // Right now, Schutz Shoes are available for purchase in store (655 Madison Ave, NYC) or by phone at 212-257-4366.  Be sure to follow them on FB and twitter for updates, and in the meantime, I'm keeping my fingers crossed that they'll be shoppable online very soon!


Do you receive the S&P newsletter?