Concrete Catwalk // Evolve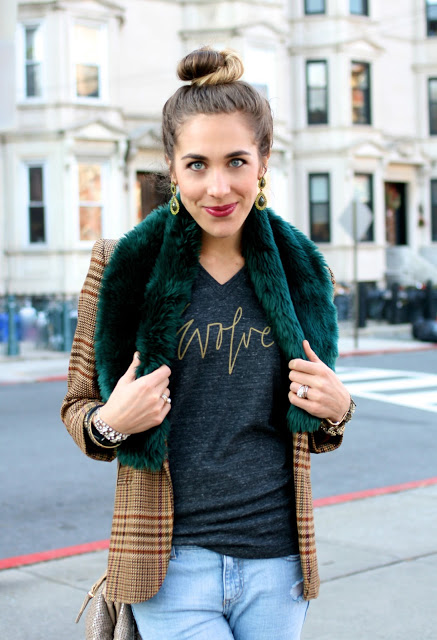 Always a sucker for products with meaning, I was super excited to hear about the latest and greatest from one of my all-time faves.  Meg Biram is one of the most creatively savvy people I know, and the energy and heart that she has put into to her brand new t-shirt line, Manifesto, is simply inspiring.A Manifesto is defined as a written statement declaring intentions, motives or views, and with each month of the year, brings a new tee featuring a word that is sure to encourage us to embrace it as manifesto of our very own.Not only does it make me feel a little like a chic-lady-version of SuperMan, this t-shirt is already one of my favorite items of 2013.  I honestly can't say which I love more: the super-soft knit fabric, chic handwritten design, or the incredible meaning it has for the current season of our lives.  It has had me daydreaming and scheming all week about how I'd like to evolve in 2013 (and feeling grateful for how far I've come in the last few years), and it already feels like a monthly practice that I could really get used to. :)Find out more about the project by viewing the lookbook here, and visit Manifesto tees to grab one for yourself.  (There's only a limited amount of each word/month, so if this one speaks to you, you'll want to snatch it up before they're gone!)More fun photos and the outfit details, below!
Top to Bottom:Earrings - c/o Bauble Bar (similar)Fur stole - The Limited (similar here, infinity version here)Evolve t-shirt - c/o ManifestoBlazer -Vintage, thrifted (similar)Jeans - Forever21 (similar)Handbag - Vintage, thrifted Bracelets - Vintage, variousHeels - Charlotte Russe (similar)
Do you receive the S&P newsletter?