Peppery Picks // Storm Survival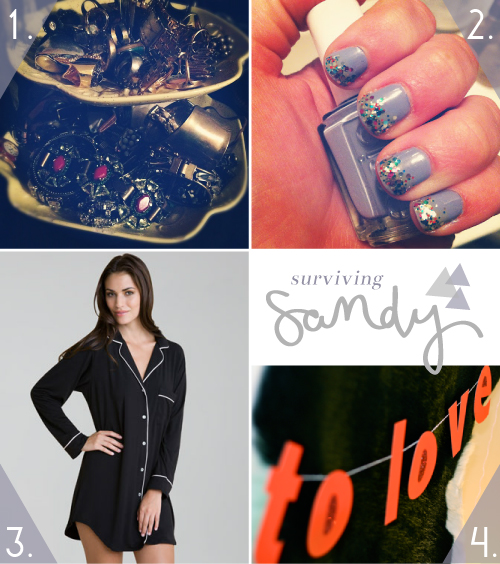 Despite the arrival of Hurricane Sandy, we're doing our best to stay safe and dry here in Hoboken.  Very thankful to be hunkered down at home for now, but are planning to head down to the volunteer center to help out with efforts as soon as we're able.  At the moment, our "storm survival plan" includes entertaining an antsy puppy (and husband), and keeping my own electricity-less boredom at bay.  The following are a few ideas for those of you who are holed-up inside, as well:


If you're reading this post, it's because we've lost our power and so there most likely won't be much action here on the blog for the next few days... Praying that everyone affected by the storm stays safe and dry, and will hopefully have S&P back up and running very soon!



Do you receive the S&P newsletter?