In Pictures // Eating our way through SF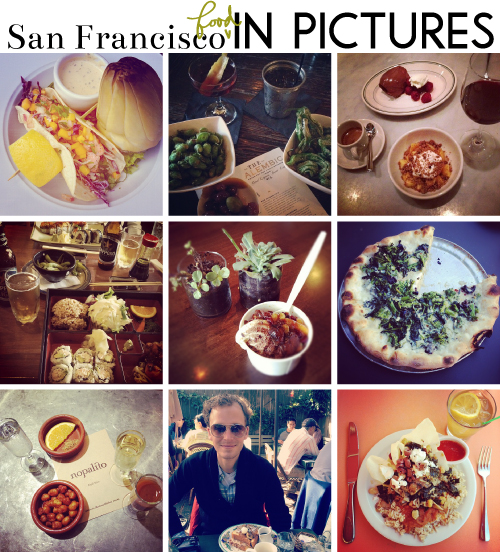 My stomach is grumbling just looking at these foodie photos from our trip!  Our friends have teasingly asked if we went all the way to California just to eat our way through San Francisco, and the answer is pretty much a big fat YES! 

Check out some of the hunger-driven highlights from our trip, and be sure to bookmark this page so that you can try these spots for yourself next time you're in SF!

Later this week, I'll be sharing a little more about the time I spent doing even MORE eating and enjoying myself with the Lean Cuisine team, so pop back by for the final recap of my little West-Coast Adventure!