Life // My Birthday Weekend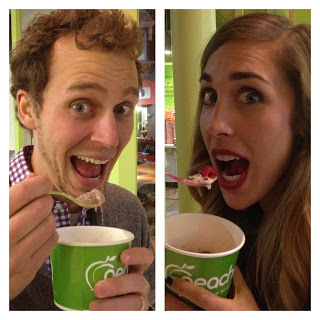 I'm just going to let the photos speak for themselves...
Tequila flights and dinner on The Plaza followed by a visit to my fave froyo place!
*full post about this coming soon!*
Mexican margs, fresh chips & guacamole at our fave spot on the blvd, El Patron
Homegrown party favors in vintage teacups for brunch with friends
Cherished time around the dinner table with dear friends 
 Many outfit photos were taken! Here are some sneak peeks 
and stay tuned for the first one later today!
 A LOT of snuggling with this little girl who is pouting this morning 
because it's raining and because her mom is working instead of playing with her.
Can you tell I've been obsessed with Instagram lately?
Would love to have you follow me there (I'm @styleandpepper) for some photo-fun!!