Concrete Catwalk // Self-made Maxi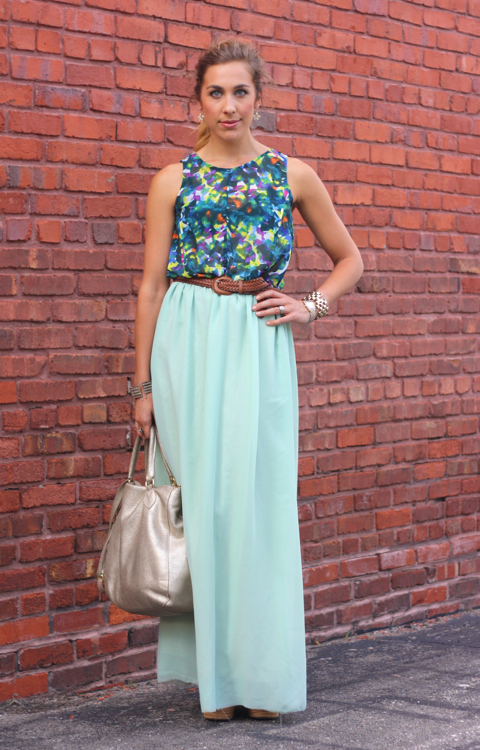 it's true. i made this maxi skirt all by myself.
it's got all kinds of little wrinkles and snags (and i decided to leave the hem undone)
because this fabric is really hard to sew, but i still love it just the same!
you might have seen that i ordered a few new pairs of shoes recently,
(my first purchases in a QUITE a while) and these are one of them!
do you like? i had been looking for some orange summer-y shoes for forever,
and i think these fit the bill perfectly!
tank top - tj maxx
belt - vintage, thrifted
bracelets - aldo, charming charlie
skirt - self made
handbag - j. crew
wedges - libby story