Concrete Catwalk // Brogues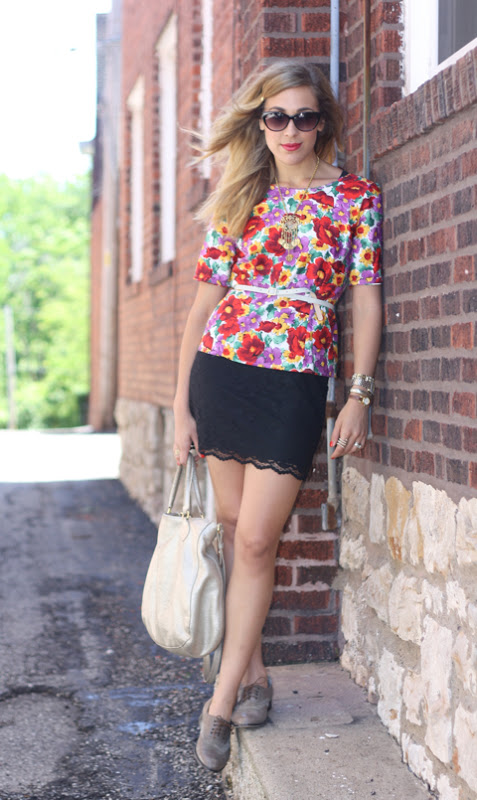 i have been in the mood to wear these vintage bally brogues for a long time,
but i wanted to pair them with just the right outfit.
they are quite possibly one of my favorite pairs that i own,
but because of their strong menswear influence,
i like wearing them with more ladylike pieces.
(ok, so the miniskirt probably doesn't count as ladylike, but you know what i mean.)
also, i'm thinking about switching out the laces to a fun bright color for summer.
any ideas on what color would look best?  maybe neon?
top - vintage, thrifted
belt - j. crew
necklace - vintage, garage salewatches - nana's and my own
skirt - target
handbag - j. crew
brogues - vintage, thrifted